Who are the stakeholders at the event?
30-40 senior global military delegations and subject matter experts are expected to attend. Countries invited include all of NATO,
'friendly' MENA, and selected Asia-Pacific nations. This year we expect broader participation, reflecting both global events, and the
wider capability footprint being offered at this event. In addition, selected border security agencies have been invited.

The full vertical of global value chains, offering additional B2B opportunities. This event has a history of enabling strategic partners,
especially in newer domains such as CUAS
What capabilities can you showcase/demonstrate?
EWL2.0 has been expanded to encompass core capabilities as well as key adjacencies.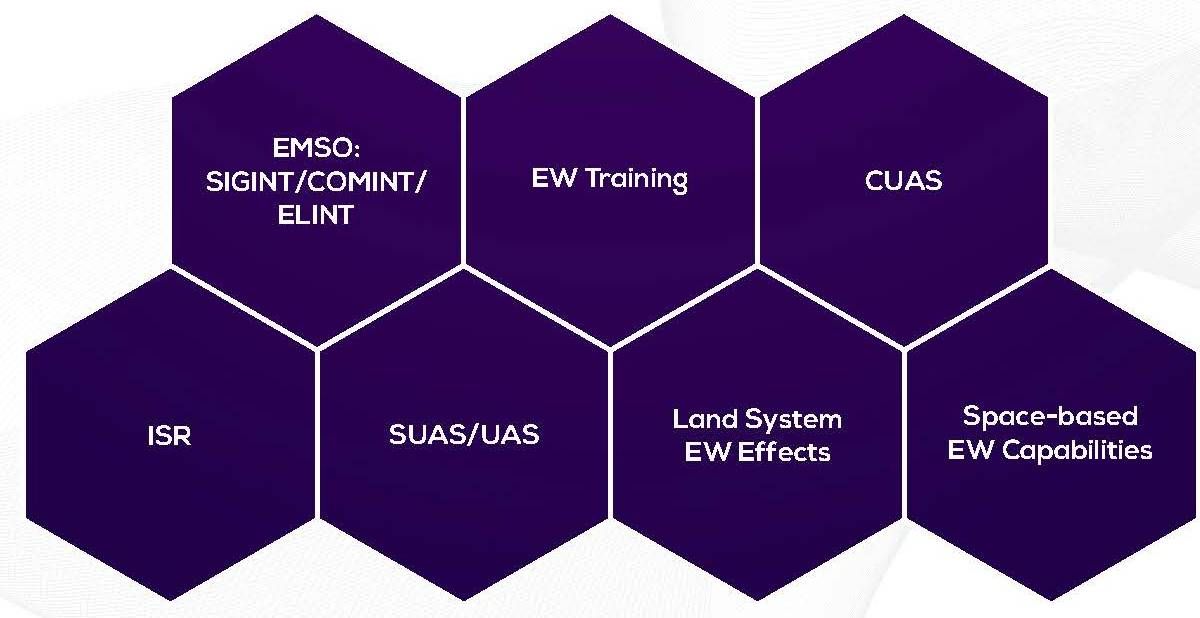 EMSO: SIGINT/COMINT/ELINT/cyber/Cognitive: The traditional core of the EWL event, are live demonstrations and classrooms showcasing key capabilities, supported by exhibition opportunities.

EW Training: After decades of budget neglect, a new generation of officers and practitioners are entering the EME. Next-gen training capabilities, including cyber-EW, Cognitive and quantum technologies, are now a core requirement for militaries.

CUAS: With the support of Estonian Academy of Security Sciences and Estonian Defence Forces, the CUAS element of EWL2.0 has been significantly expanded and upgraded this year, to reflect the urgency of the global mission. Detection, jamming, spoofing and more - separate brochure enclosed. In addition to live CUAS demonstrations, classroom and exhibition opportunities are available for SHORAD capabilities.

Situational awareness/ISR: Information overload is now a key operational challenge. Aggregation and analytical capabilities are now central to command of the EME.

SUAS/UAS: The proliferation of low cost, highly capable SUAS/UAS platforms and payloads have been transformational on the battlefield. Live demos, classrooms and exhibition opportunities are available.

Land system effects: Cyber-EW, network/sensors and anti-vehicle capabilities can be showcased in classrooms or exhibited.

Space-based EW/SA capabilities: Whilst many space-based capabilities remain in the 'classified' realm, a significant increase in civil-military technologies, and situational awareness effects has broadened the scope of the mission.
Event Programme
Demonstrate your capability LIVE to engaged and qualified EW practitioners